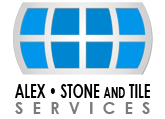 Alex Stone and Tile Services  (818) 302-6237  Quote Form

PROTECTION | MAINTENANCE | CLEANING | SEALING | REFINISHING | RESTORATION | REPAIR
Interior & Exterior Patio, Deck & Floor Restoration, Cleaning and Sealing
Residential & Commercial Floor Restoration and Cleaning Service
Call Alex! 

|

(818) 302-6237
Projects completed by Alex Stone & Tile Services.
POOLS, SPAS, FOUNTAINS

Pool Deck, Pool Coping, Pool Walls, Water Features, Water Wall, Stone Fountains.

PATIOS, DECKS, DRIVEWAYS

Cleaning, Sealing and Restoration of Stone Pavers, Stone Tile, TerraCotta Tile, Saltillo Tile, and Concrete

STONE FLOORS,  NATURAL STONE FLOORS, TILE FLOORS, STAIRS

Residential Floors, Kitchen Floors, Hallway Floors, Bathroom Floors

"I seldom write reviews due to my busy schedule, kids, etc… But everyone needs to know that Alex and his crew are the best. We have bought and sold many houses over the years, and have hired many different flooring and tile companies, and i have to say that Alex Stone & Tile did our job quickly and with the utmost care. We have a 1926 Spanish in the hills above Pasadena with original saltillo tiles throughout. The job of cleaning and re-sealing these beautiful floors was done in just one day, and our floors now look brand new. Highly recommend."
SHOWERS, BATHROOMS, TUB SURROUNDS, VANITY

Shower Tile, Bathroom Marble Vanity, Tub Surround, Bathroom Tile Vanity, Bathroom Floor

KITCHENS: KITCHEN FLOORS

, COUNTERS, BACKSPLASH,

Kitchen Stone Floor Cleaning and Sealing, Kitchen Stone Countertops Cleaned, Honed, Sealed, Polished, Kitchen Tile Restoration

CONCRETE RESURFACING, CEMENT and BRICK CLEANING

Driveway, Patio, Deck, Studio, Commercial Floor Cleaning and Restoration

"I cannot say enough about this company. They did a fantastic job, worked from dawn until dusk and did a beautiful job. The crew was super nice and trustworthy. I would highly recommend them to anyone."
Call to arrange an estimate with Alex today!
ALEX STONE & TILE SERVICES  •  Serving: Los Angeles | San Fernando Valley | Santa Monica | West Los Angeles | Pasadena | South Bay, CA  •  Call Alex!  (818) 302-6237 | QUOTE FORM