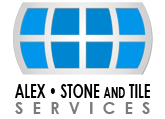 Alex Stone and Tile Services  (818) 302-6237  Quote Form

PROTECTION | MAINTENANCE | CLEANING | SEALING | REFINISHING | RESTORATION | REPAIR
Alex Stone and Tile Services - Blog
Here to serve you through Covid-19 and beyond.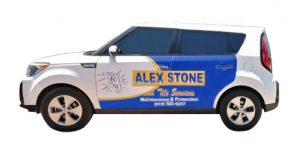 Over the years we have been called upon by other Stone cleaning companies to correct, clean up, and repair messes they have gotten themselves into. The results they promised their clients did not turn out as expected, and they didn't know how to correct it.
In some situations we have served our competitors, usually contractors, who took on work they were not equipped to handle, and realized it. They wanted to keep their promise to the client, even at their own expense, and did so by having us step in at the last minute to help them correct their work on the job site. For them, bringing us in was a desperate measure and a very costly one at that.
Unfortunately, many businesses, claiming expertise in our line of work, want the money but lack the knowledge and experience to do stone and tile cleaning and repair the proper way. They don't fully understand the range of stone and tile materials out there and how they will react to different products involved in the treatment of these materials.
In this industry expertise and experience really counts. Whether you choose our company or one more local to where you live or work, we urge you to do your research and make sure the stone cleaning service you choose has the background and experience to really serve you.
Wishing you a clean, healthy, and happy year ahead!
Alex Stone and Tile Services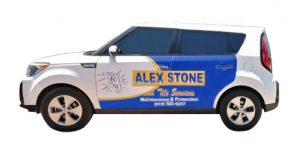 "After almost 20 years of heavy foot traffic in our home, our marble floors were starting to dull and developed spots. We were given several quotes and eventually were advised to replace our marble floors in full. But not Alex! He was positive he can bring our marble back to life, and boy did he ever! "
"These guys were really easy to work with. We had the cement tile in our kitchen stripped/cleaned and then resealed. From getting the estimate to the workers showing up on time and being very courteous I will defiantly use them again."
I live in an old house with an attractive but poorly-designed fireplace, that has been putting out at least some smoke every time it's been used for over eighty years. I finally got fed up with the awful stains all over the stonework, and called Alex. They not only stripped 99% of the smoke stain off, but created perfect new stains to fill in and make the couple of stones that still looked marred just as good as the other ones (but not brand-new, which would have looked bad by the other old stones). All in less time than they'd estimated. I could not be more pleased with the result – and the friendliness of everyone there.
"There are many companies who clean and seal stone and tile, but Alex Stone and Tile is the best company I have had the pleasure of using for several years. Their service, expertise, product selection used, attention to detail and customer service are just the very best. While it may appear their prices are a little higher than some others, as the old adage goes, "you get what you pay for"! Their quality is unparalleled. The employees are the hardest working group of people I have ever seen! I would highly recommend this company if you are looking for a really good company to perform your stone and tile maintenance."
"Alex Stone & Tile stripped, stained and sealed 1500 sq feet of Saltillo tile in our Mission Hacienda style home. We bought the house liking Saltillo, but the color was a yellow/pink we didn't like. Alex Stone refinished it to a deep brown that matched our hardwood. They showed up on time, were professional, took care of our furniture and worked safely with masks on and distancing. The results were great. Highly recommended and we'll use again on the outside of the house soon."
"They arrived on time, had a clear understanding of the tasks and were professional throughout. We had a very badly water-stained tile shower surround and a beat up marble floor. They removed the stain and put a finish on the surround. Looks like new. They cleaned and polished the marble floor to the exact finish we were looking for. We could not be more pleased with the work. The price charged was the price quoted. Highly recommend."
"We are extremely pleased with the work done by Alex Stone & Tile Services. Alex gave us a fair bid at a fair price. Anna in the office was so professional in addressing our questions. Alex responded and listened to our concerns. His workers, Bart and other employees, worked diligently to complete the work in the hot sun. Alex made a return trip to answer questions we had. The issue was corrected as promised. They are reliable and true to their word. They are very professional in every way and I am happy to endorse them."
"Alex and his team did an INCREDIBLE job restoring our 20+ year-old, faded Saltillo tiles… not only did they bring back the color and shine, they also fixed cracks and holes in the tile and grout, color-matching perfectly.  We've been very happy with their service from start to finish – he was the most experienced and responsive of the vendors I had consulted with, and also provided a very fair price quote. His entire team worked so carefully too, with thorough attention to detail that I really appreciated. We're thrilled with how our back patio and entry way looks so refreshed now! We highly recommend Alex Stone & Tile services!!"
"This crew was incredible. From estimate to clean-up Alex and the guys were professional, knowledgeable and personable. They returned my master bathroom floor and shower to it's original glory and expertly cleaned grout in a guest bathroom for me. The price was amazing compared to the competition. I will be using Alex's services again when necessary. Can't say enough good things about this company. "
ALEX STONE & TILE SERVICES  •  Serving: Los Angeles | San Fernando Valley | Santa Monica | West Los Angeles | Pasadena | South Bay, CA  •  Call Alex!  (818) 302-6237 | QUOTE FORM