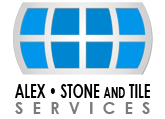 Alex Stone and Tile Services  (818) 302-6237  Quote Form

PROTECTION | MAINTENANCE | CLEANING | SEALING | REFINISHING | RESTORATION | REPAIR
Patio and Deck Cleaning and Restoration.
Patio & Deck Floor Cleaning and Restoration
Call Alex! 

|

(818) 302-6237
Here to serve you through Covid-19 and beyond.

STONE CLEANING SPECIALIST
STONE FLOOR SPECIALIST
NATURAL STONE CARE
POOL DECK CLEANING

POOL DECK SEALING

POOL DECK RESURFACING

POOL DECK RESTORATION
PATIO DECK CLEANING
PATIO DECK RESTORATION
PATIO and DECK RESURFACING
CONCRETE CLEANING

CONCRETE STAINING

CONCRETE RESURFACING
DRIVEWAY RESURFACING

BRICK & MASONRY REPAIR

STONE FOUNTAIN CLEANING
TILE FOUNTAIN CLEANING

Call Alex!
(818) 302-6237
GREAT SERVICE. EXCELLENT RESULTS.
Get in touch. See what Alex Stone & Tile Services can do for you.
Alex Stone and Tile Services

(818) 302-6237
Los Angeles • San Fernando Valley • Pasadena
Santa Monica • West L.A. • Hollywood • Glendale • Downtown L.A.

Call to arrange an estimate with Alex.
(818) 302-6237

Maintenance of Fine Stone and Tile Surfaces
"The floors look absolutely new… I really am amazed at how beautiful it turned out. He and team are professionals, on time and very hard working."
Here to serve you through Covid-19 and beyond.
We're here to help you keep your environment clean and in excellent repair. Allow us to make your stone, tile and grout restoration projects shine and sparkle. Let us know how we can help.
– from the staff and crew at Alex Stone and Tile Services

Summer is coming to an end and Fall will soon be here! Allow us to freshen up your tile and stone surfaces. We will make them shine! We're here to help.

Schedule your Stone, Tile, Marble & Granite Cleaning, Sealing, Repair and Maintenance Today.
Call Alex!
818 302-6237
Sav Sav
Save
Save
Save
Save
Save
Maintenance Contracts and Custom Service Plans Available.
DISCOVER ALEX STONE and TILE SERVICES TODAY!
"We were looking to have 1800 sq-ft of Arto Brick concrete tile cleaned and resealed. We got 3 bids and Alex was higher than the other 2 bids. I was hesitant to go with the other 2 lower bids because the contractors were overly confident of being able to repair and clean our tiles. When I asked if they ever cleaned this type of custom concrete tile they each said no but it should be no problem.
When Alex came by to look at the tile and give me a quote, he was concerned some of the stains may not come out. He explained in detail how the tile was initially installed and sealed. He explained his process for cleaning and sealing and did not make it sound like it was an easy job.
After procrastinating for several weeks, Alex email me and asked if I was still interested in having the tile work done. I said I was but was concerned about not liking the outcome of the work if the stains could not be removed.  Alex suggested he come by and clean and seal a sample area to see how it turns out. I agreed and he came by and cleaned and sealed a sample area of tile that was in really bad shape. It took him about 2 hours but the tile looked brand new when he left. I was sold.
We scheduled a date for the work to start and Alex thought it would take 5 days. His guys work really hard but it still took 8 days to finish the entire home. I was OK with it because I new it was going to be a lot of work and I would rather have it done right.
When it came to picking the grout color, I was not happy with the standard grout colors. Alex came by late in the evening to custom mix grout colors until we got the exact color we wanted. He actually put it on the newly cleaned grout so we could get a accurate indication of how it would look. Even Alex was surprised with how the grout color enhanced the concrete tiles and the color variations in the tiles.
We are extremely pleased with how the tile turned out and the work Alex and his team did."
"Alex was very responsive to my request for an estimate. The estimate and ultimate project cost was extremely reasonable. Having personally cleaned and sealed both the Slate and the Flagstone I found the estimate to be beyond reasonable. The crew arrived timely and completed the restoration projects neatly and with consideration for the property. The workers wore booties protecting our wood floors when in our house."
Our Southern California service area locations:
Greater Los Angeles Areas
Santa Monica, West Los Angeles, Downtown Los Angeles, San Fernando Valley, Hollywood, Glendale, Pasadena, San Gabriel Valley, South Bay, Orange County
West L.A / Santa Monica
Bel Air, Benedict Canyon, Beverly Glen, Beverly Hills, Beverlywood, Brentwood, Century City, Cheviot Hills, Culver City, Fairfax, Holmby Hills, Malibu, Marina del Rey, Miracle Mile, Pacific Palisades, Pico-Robertson, Playa del Rey, Santa Monica, Topanga Canyon, Venice, West Hollywood, West Los Angeles, Westwood
San Fernando Valley
Agoura, Agoura Hills, Bell Canyon, Burbank, Cahuenga Pass, Calabasas, Canoga Park, Canyon Country, Chatsworth, Encino, Hidden Hills, Newbury Park, North Hollywood, Northridge, Reseda, San Fernando, Sherman Oaks, Simi Valley, Studio City, Sun Valley, Tarzana, Thousand Oaks, Unversal City, Van Nuys, West Hills, Westlake Village, Woodland Hills, the Valley,
Downtown L.A. / Hollywood
Arts District, Angelino Heights, Echo Park, Fashion District, Garvanza, Los Feliz, Mt. Washington, Silver Lake 
Pasadena / San Gabriel Valley
Adams Sq., Adams Hill,  Alhambra, Altadena, Arcadia, Eagle Rock, East San Gabriel, Glendale, La Canada Flintridge, La Crescenta-Montrose, Monrovia, Pasadena, Rosemead, San Marino, Sierra Madre, South Pasadena, Temple City
South Bay
El Segundo, Hermosa Beach, Manhattan Beach, Palos Verdes Estates, Rancho Palos Verdes, Redondo Beach, Rolling Hills, Torrance
"These guys were excellent." "Alex and his crew did a fantastic job with my saltillo tile kitchen floor. I found them on Yelp and got an estimate by email, but had to put the project on hold for awhile. Once I was ready to start, they were able to schedule an appointment very promptly. Unfortunately, a former company damaged the floor trying to clean it with a machine and left it in a very bad state. Alex Stone & Tile worked with me to get it looking very good despite this. They put in extra hours to make sure that it was what I had expected. They are committed to service and customer satisfaction by making sure the final result was as promised. I would definitely hire them again for the rest of our tiles which extend onto the balconies. I highly recommend them!"
"Couldn't be happier with their service. We had 600 sq feet of terracotta tile that had quite a bit of damage and wear. Now, thanks to Alex Stone & Tile, we have a floor that we love. Since my wife and I did not know exactly how we wanted it to look, we made a few changes in the job along the way and the crew worked tirelessly to make us happy."
DISCOVER ALEX STONE & TILE SERVICES TODAY!
ALEX STONE & TILE SERVICES  •  Serving: Los Angeles | San Fernando Valley | Santa Monica | West Los Angeles | Pasadena | South Bay, CA  •  Call Alex!  (818) 302-6237 | QUOTE FORM