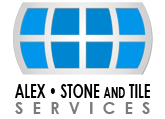 Alex Stone and Tile Services  (818) 302-6237  Quote Form

PROTECTION | MAINTENANCE | CLEANING | SEALING | REFINISHING | RESTORATION | REPAIR
Stone, Tile, Brick & Masonry Cleaning and Restoration Services
Stone Cleaning and Restoration Service
Call Alex! 

|

(818) 302-6237

Here to serve you through Covid-19 and beyond.
Stone Floor Restoration
Stone Floor Cleaning and Sealing
Marble Floor Polishing
Mable Restoration
Limestone Restoration
Travertine Restoration
Granite Countertop Sealer
Granite Repair
Terrazzo Restoration
Slate Cleaning
Natural Stone Care
Tile Stone Restoration
Tile and Grout Cleaning
Grout Color Sealing
Tile and Grout Restoration
Brick Cleaning
Concrete Restoration
Concrete Resurfacing
Concrete Cleaning and Sealing
Concrete Tinting / Dying
Concrete Staining / Coloring
Concrete Stain Removal
Concrete Polishing
Saltillo & Terra Cotta
NATURAL STONE SURFACES

Call Alex to Bring Your Natural Stone Surfaces Back to Life!
|
(818) 302-6237
Perhaps your Marble, Granite or other natural stone floor has become dull or discolored from foot traffic, spills, using cleaners, or just everyday wear. The patio need cleaning. Your stone tabletop is cracking and peeling, or your black granite countertop is fading.
We are a stone cleaning specialist. Our experienced stone restoration teams are professionals who can make your stone look new again! We can help you protect and maintain your fine stone floors, countertops, showers, or other natural stone tile surfaces so they stay beautiful for you to enjoy for a long time. Call us to set up an estimate.
MARBLE
Marble Cleaning
Marble Sealing
Marble Polishing
Marble Restoration
Marble Crack Repair
Marble Chip Repair
TERRAZZO
Terrazzo Cleaning
Terrazzo Sealing
Terrazzo Flooring Care
Terrazzo Restoration
Terrazzo Repair
Terrazzo Refinishing
LIMESTONE
Limestone Cleaning
Limestone Sealing
Limestone Polishing
Limestone Restoration
GRANITE
Granite Cleaning
Granite Sealing
Granite Polishing
Granite Restoration
Granite Crack Repair
Granite Chip Repair
SLATE
Slate Floor Cleaning
Slate Floor Sealing
Slate Floor Restoration
Slate Floor Care
Slate Floor Repair
Slate Floor Tiles Maintenance
BLACK ONYX
Black Onyx Floor Cleaning
Black Onyx Countertop Sealing
Black Onyx Polishing
Black Onyx Restoration
TRAVERTINE
Travertine Tile Cleaning
Travertine Restoration
Travertine Refinishing
Resurface Travertine Floor
Travertine Repair
Travertine Honed and Filled
FLAGSTONE
Flagstone Cleaning
Flagstone Sealing
Flagstone Pavers
Flagstone Patio Cleaning
Flagstone Patio Restoration
Flagstone Walkway Repair
QUARTZ
Quartz Countertops
Cleaning Quartz Countertops
Quartz Countertop Sealing
Quartz Countertop Repair
CONCRETE SURFACES, CEMENT, BRICK & STONE MASONRY

Call Us to Make Your Concrete Floor, Patio, Driveway, Deck or Countertop Look Great!
|
(818) 302-6237
We assess your concrete to see what it needs. Depending on what is required, we can repair, deep clean, power wash, remove rust and stains, create a hard coat, tint, re-color, seal, etc. Call, email, or fill out our Quote Form to set up an estimate.
CONCRETE
Concrete Repair
Concrete Resurfacing
Concrete Restoration
Concrete Cleaning
Concrete Sealing
Concrete Power Washing, Deep Cleaning
Concrete Stain Removal
Concrete Polishing
Staining Concrete Driveway, Floors
Concrete Tinting, Dying, Coloring
Concrete Glazing
Making Concrete Non-Slip
CEMENT CARE
Cement Cleaning
Cement Sealing
Cement Patio Restoration
Cement Patio Cleaning
Cement Paver Cleaning
Cement Powerwashing
Cement Stain Removal
Cement Deck Cleaning
Cement Tinting, Dying
Coloring Cement Floors
Cement Driveway Restoration
Cement Driveway Cleaning
BRICK CARE

Brick Repair
Brick Cleaning
Brick Restoration
Brick Wall, Brick Pavers
Brick Patio Cleaning
Brick Whitewashing
MASONRY CARE
Stone Masonry Cleaning
Stone Masonry Restoration
Regrouting Specialist
Masonry Staining
Masonry Repair
Schedule your STONE and TILE
Cleaning, Sealing, Repair
and Maintenance TODAY!

Call Alex!
(818) 302-6237

"The extra mile Alex and team went ensures we will be calling them again when it's time to refresh the seal."
DISCOVER ALEX STONE and TILE SERVICES TODAY!
Floors
Countertops
Baths and Showers
Patio Restoration
Pool Deck Restoration
Driveway Cleaning & Restoration
Floor Cleaning and Sealing Service
Floor Restoration
Floor Refinishing
Floor Polishing
Stone Cleaning and Restoration
Concrete Floor Polishing
Concrete Sealing & Enhancing
Concrete Stain Removal
Concrete Staining
Concrete Cleaning
Tile and Grout Cleaning & Sealing
Pool Deck Resurfacing, Deck Stain
Pool Deck Cleaning, Refinishing
"Excellent, professional. The crew are meticulous and organized. They can bring all stone surfaces look like new. Especially Carrera Marble, they brought my white marble back to shiny and new – excellent work."
Service throughout Los Angeles, the Valley, Pasadena, and neighboring areas:
Greater Los Angeles
Santa Monica, West Los Angeles, Downtown Los Angeles, San Fernando Valley, Hollywood, Glendale, Pasadena, San Gabriel Valley, South Bay, Orange County
West L.A / Santa Monica
Bel Air, Benedict Canyon, Beverly Glen, Beverly Hills, Beverlywood, Brentwood, Century City, Cheviot Hills, Culver City, Fairfax, Holmby Hills, Malibu, Marina del Rey, Miracle Mile, Pacific Palisades, Pico-Robertson, Playa del Rey, Santa Monica, Topanga Canyon, Venice, West Hollywood, West Los Angeles, Westwood
San Fernando Valley
Agoura, Agoura Hills, Bell Canyon, Burbank, Cahuenga Pass, Calabasas, Canoga Park, Canyon Country, Chatsworth, Encino, Hidden Hills, Newbury Park, North Hollywood, Northridge, Reseda, San Fernando, Sherman Oaks, Simi Valley, Studio City, Sun Valley, Tarzana, Thousand Oaks, Unversal City, Van Nuys, West Hills, Westlake Village, Woodland Hills, the Valley,
Downtown L.A.
Arts District, Angelino Heights, Echo Park, Fashion District, Garvanza, Hollywood, Los Feliz, Mt. Washington, Silver Lake 
Pasadena / San Marino
Adams Sq., Adams Hill,  Alhambra, Altadena, Arcadia, Eagle Rock, East San Gabriel, Glendale, La Canada Flintridge, La Crescenta-Montrose, Monrovia, Pasadena, Rosemead, San Marino, Sierra Madre, South Pasadena, Temple City
South Bay
El Segundo, Hermosa Beach, Manhattan Beach, Palos Verdes Estates, Rancho Palos Verdes, Redondo Beach, Rolling HillsTorrance
"After almost 20 years of heavy foot traffic in our home, our marble floors were starting to dull and developed spots. We were given several quotes and eventually were advised to replace our marble floors in full. But not Alex! He was positive he can bring our marble back to life, and boy did he ever! Both he and his assistant were very thorough and worked tirelessly for 2 days (almost 10 hours each day) to polish and seal our floors. The gloss is unbelievable, my house almost looks like a museum. I have to say his price was very reasonable as well. We are ever so grateful to have found Alex as he exceeded our expectations. Will recommend him for any home or commercial floor needs."
Call to arrange an estimate with Alex today!
ALEX STONE & TILE SERVICES  •  Serving: Los Angeles | San Fernando Valley | Santa Monica | West Los Angeles | Pasadena | South Bay, CA  •  Call Alex!  (818) 302-6237 | QUOTE FORM